These are the gifts of health and well being I am pleased to offer my patients and their families at special holiday pricing now through December 31, 2017:
Orthotic inserts available at Kintner Chiropractic

Massage reg $65/hr Purchased through Dec. 31 $50/hr (includes gift certificates)

Nutritional Assessment and Counseling reg $65 initial evaluation and consult for $50
High quality supplements  20% off through Dec 31.
Lumbar support pillows reg $27 in pillow-style or mesh-backed variety, 2 for $40 or 1 at regular price – while supply lasts
Cervical pillows reg $37 now 2 for $50 or 1 at regular price – while supply lasts
Yoga classes/punch card reg $130 for 10 classes, now 12 classes for the price of 10 regularly $130
Orthotics/footbeds reg $100, now $75 each set, custom fitted, limit 2 sets per person
At one time or another, most people will have low back pain. Be preemptive and manage the problem before it starts with orthotics and lumbar support.
"Orthotics are inserted into footwear to alter the way the foot hits the earth. Quality orthotics have good heel cups, are flexible enough to maintain normal foot dynamics and support the arches of the feet."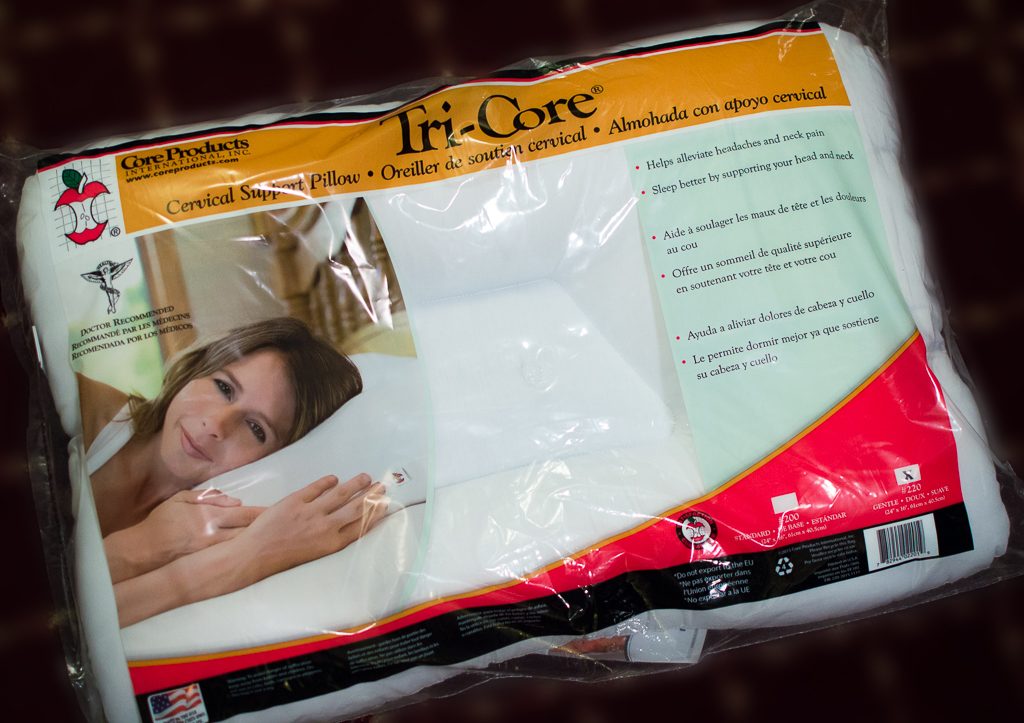 Standard Size in stock – Firm & Gentle, 24″ x 16″ (61cm x 41cm)
Our most requested fiber support pillow provides better support and lasts longer than traditional pillows. The trapezoid-shaped center delivers great orthopedic benefits for back sleeping by cradling the head and allowing the built-in neck roll to firmly support the neck. The comfortable, but firm, side lobes support the head in a natural position when side sleeping.