Proper liver health is critical to overall body health and lifestyle plays a major role.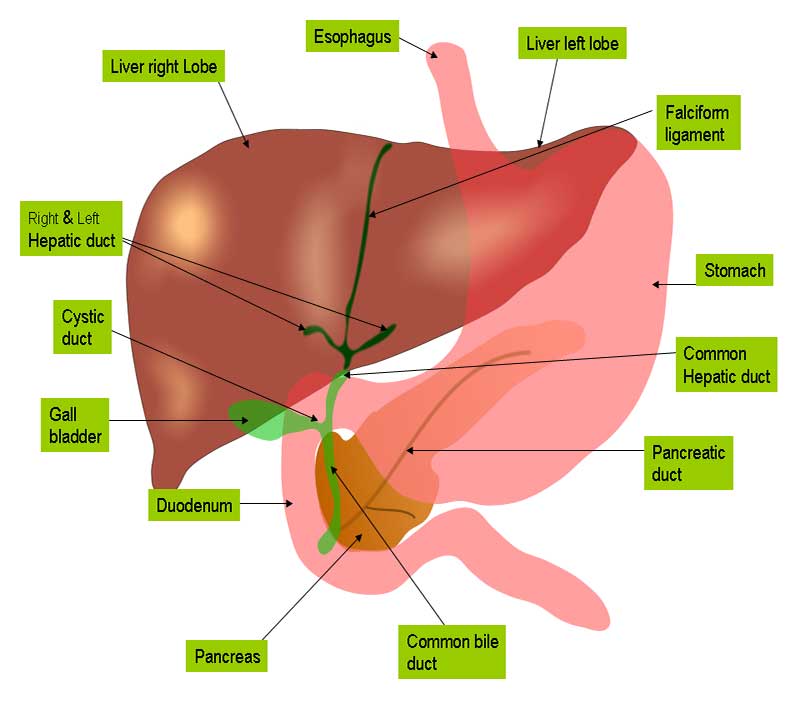 Your liver is one of the body's largest organs, located in the right upper quadrant of your abdomen, just under your ribs. It has four primary functions:
The liver filters the blood of impurities,
Creates bile for the metabolism of fats and fat soluble vitamins,
Detoxifies the body of harmful substances,
Regulates hormones including thyroid hormones, epinephrine (adrenaline), estrogen, insulin and aldosterone (a hormone that controls fluid and sodium balances within the body)
And there are also four major reasons why the liver may have problems:
Toxic build up in the body taxes the liver,
Improper nutrition, such as inadequate nutrients, excessive fats or carbohydrates stress the liver
Overeating overloads the system
Drugs, including alcohol, caffeine, pharmaceuticals and recreational drugs burden the liver.
The liver has a right and a left lobe and thus it detoxifies in two phases. The first phase removes some toxins but others are merely modified to be dealt with in phase two. Often the intermediate toxins created between phase one and phase two are even more toxic than the original substances. Consequently, it is important to have phase two function at least as well as phase one.
Symptoms of liver problems include fatigue, malaise, allergies, PMS, constipation, chemical sensitivities and severe cases of jaundice, indicated by a yellowing of the skin and the whites of the eyes or a symptomatic reddening of the hands.
Your lifestyle is important to keep your liver functioning optimally, Avoid alcohol, drugs, sugar, and caffeine. Drink at least 64 ounces of water daily to flush the system. Exercise to increase circulation. Avoid constipation.
Nutritional support is also critical in maintaining liver function. Take a high-quality multivitamin and mineral supplement to supply your body with the nutrients necessary for optimal liver function. Eating plenty of fresh fruits and vegetables will provide important nutrients as well as support bowel regularity. Consuming adequate fiber will help eliminate toxins through the colon. Probiotics will support healthy flora in the intestines thereby decreasing the growth of yeast, e. coli and their harmful byproducts. Garlic, onions, oregano, rosemary, peppermint, milk thistle, and dandelions are herbs that reduce toxic build up. Choline, carnitine, methionine, lecithin, Vitamin C, and SAM E also have beneficial effects on the liver.
Proper liver health is critical to overall health. Support your liver by avoiding toxins, eating nutritious food, drinking adequate amounts of water, exercising regularly and supplementing as necessary.