A bit of history-
Yoga is a physical and spiritual practice developed over 5,000 years ago in India that increases flexibility, strength, range of motion, and calmness, permitting you to age gracefully.
The word yoga means union of the mind, body, and spirit. A complete practice consists of postures known as asanas. It also includes breath work known as pranayama, and sometimes includes vegetarian dietary habits, chanting and meditation. Approximately 11 million Americans practice yoga. There are many different styles — each with its own focus, but all are offshoots of Hatha Yoga.
I teach classes that are a combination of Hatha and Iyengar. Hatha and Iyengar were practices developed by BKS Iyengar which emphasizes alignment and often uses props such as blocks and straps.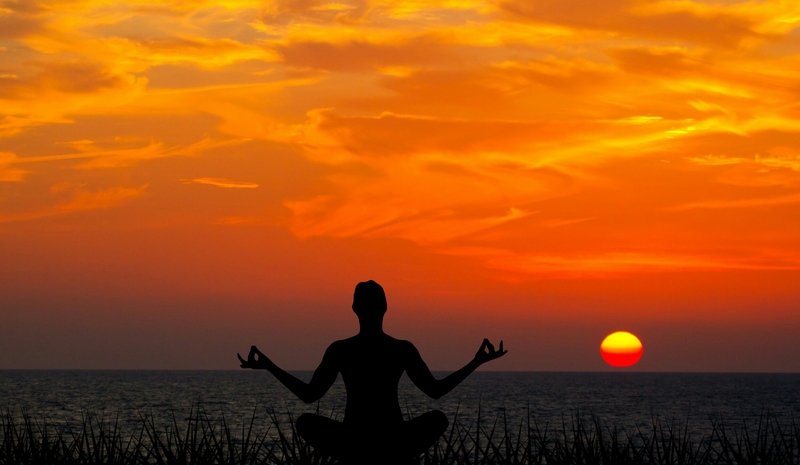 People often make New Year's resolutions, pledging to improve their health and lifestyle.  Why not consider doing something fun with a group of like-minded folks? …something that brings increasing benefits with and every session?
Yoga is for all ages. You do not have to be fit, or thin, or young to benefit from it. Each body is different and as your teacher, I recognize and respect this. Whatever your body can do is enough. The practice will be advantageous for you at any level.  One study showed that in at least eight weeks of practice, there was a 35% increase in flexibility- especially in the shoulders and torso.
You don't need a lot of special equipment to do yoga.  Bring a  yoga mat, a blanket, and wear loose-fitting clothing.  I provide a comfortable and warm space.  It's a good idea to avoid eating for an hour or two before class. After class, you can expect to feel energized but relaxed and calm.
The Many Benefits of Yoga:
Lowers blood pressure, pulse, respiratory rate, and blood sugar levels
Improves cardiac efficiency
Enhances gastrointestinal functions
Improves excretory functions
Increases joint flexibility
Lengthens breath-holding time
Improves eye-hand coordination
Optimizes functions of the endocrine system
Increases reaction time
Increases strength
Improves posture
Extends endurance
Increases energy level
Helps weight management
Supports the immune system
Improves balance (which tends to worsen as we age and is a major cause of falls and injuries in the elderly.)
Increases depth perception
Optimizes organ function, especially with gentle twists
Yoga creates a sense of well-being and improves mood.
Decreases hostility
Increases self-acceptance and actualization
Normalizes blood work in the areas of stress hormones, thyroid hormones, sodium, hematocrit and hemoglobin levels
Currently, yoga is used to manage asthma, depression, insomnia, multiple sclerosis, diabetes, carpal tunnel syndrome, and heart disease, to name a few conditions. With all of these benefits, what are you waiting for?