On Saturday and Sunday Dr. Mary will be joining in the Underhill Old Fashioned Harvest Market festivities providing therapeutic and relaxing massage out in front of the clinic on September 23, from 9:00 AM to 4:00 PM and on September 24, from 10am – 4pm.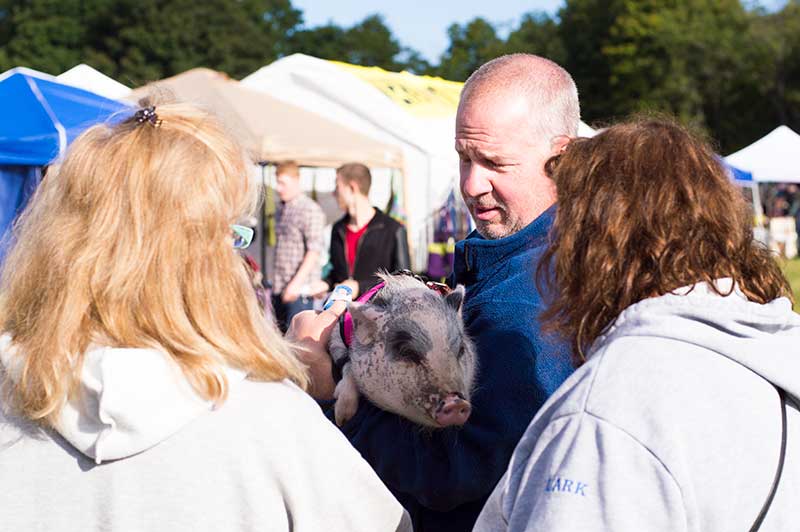 The United Church of Underhill's Old Fashioned Harvest Market includes all of the old fashioned favorite events like…
FUN RUN 5K at Mills Riverside park (register at 7:45 am on Saturday, race begins at 8 am)
SILENT AUCTION all day Saturday and Sunday until 2 pm
ZUCCHINI DECORATING CONTEST for all ages
CROSS-CUT LOG SAWING COMPETITION on Saturday at 12:30 pm
More information, including the full schedule and details of these and other events, can be found on the Harvest Market website.
Parade lineup begins at 8:30 am at Browns River Middle School and all local community groups are welcome to participate. The parade begins at Browns River Middle School, heads down River Road, left onto Park Street and concludes at the end of Park Street. All weekend long, we will have great food, almost 100 crafters and a wide variety of live music. For a full list of entertainers and vendors, visit underhillharvestmarket.com .
Due to the volume of traffic during the weekend, keep in mind if you are traveling through Underhill Flats on Rte 15, there will be a traffic slow down. If you are planning to drive through that area, you may want to find a different route, or plan a different time. To allow emergency vehicles access through Rte 15, there will be a parking ban on the West side of the highway, (the same side as the sidewalk), during Harvest Market Weekend. Parking bans will also be enforced on Park Street, Palmer Lane, Raceway and GAR Place.
There is plenty of free parking at BRMS and Mills Riverside Park, with shuttle service to Park Street throughout the weekend. There is also parking in Jacob's field off Rte 15 and at Harvest Run for a $4 donation. A portion of the proceeds will be going to hurricane relief efforts.
We hope to see you there!